14,000 returnees arriving in Assam on 10 trains today. Here are the details
The returnees will be arriving from different states such as Maharashtra, Delhi, Kerala, and Karnataka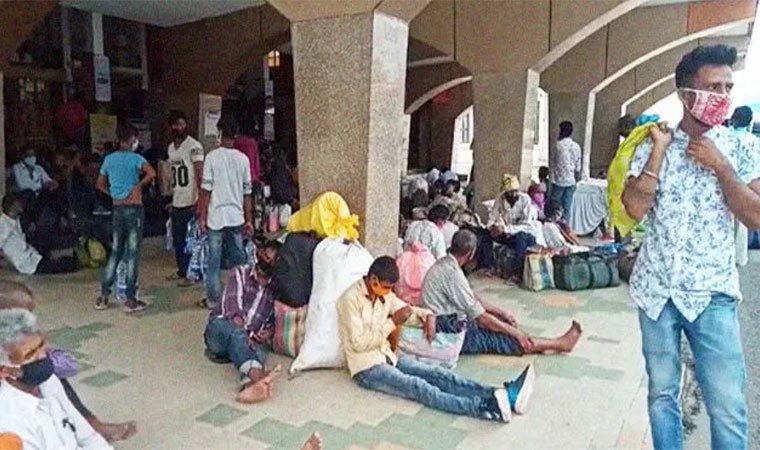 Guwahati: At least 10 trains carrying about 14, 000 people back to their native Assam have started arriving from the states of Kerala, Maharashtra, Delhi, and Karnataka. Two trains have already reached Guwahati from Kerala carrying about 3,000 people. Of the 10 trains, 7 are Shramik special and 3 are regular trains.
While 2 trains are coming from Delhi and Karnataka each, 5 trains are coming from Kerala, and a single train is ferrying passengers from Maharashtra, which has so far lost 3,830 lives to the Covid-19.
Meanwhile, the Assam State Transport Corporation (ASTC) has made arrangements to ferry the returnees to their places of origin.
"Trains will keep coming in till night. On every train, there are around 1,500-1,600. 13,000-14,000 people will be coming in till the night", Anand Prakash Tiwari, the ASTC MD told media, further informing that 8,000 of these are coming from Kerala.
"All of us from the various departments, including the Health Department has been working as a team, so I do not think there will be any scarcity at all", Tiwari added.
The ASTC MD also informed that people from the other Northeast Indian states will also be arriving in Assam on these trains. "20-50-100 people get up in each train in their bid to return home amid the restrictions. There is the Mizoram House, Tripura House etc, and they have been informed about the incoming passengers", he said.
It may be recalled here that last week, Assam Finance and Health Minister had informed in advance about the coming of these passengers amid the widespread panic over coronavirus in the state. "Next week we could see a spike in cases as Kerala is sending 25,000 youngsters. From June 15 onwards, we will see the influx of trains — 17 from Kerala and 2 from Karnataka. Once these people come in, not too many people from Assam will be left in other states", Sarma said briefing the media.
Meanwhile, over the next 15 days, as many as 50,000 tests will be conducted in Guwahati city itself amid a mounting number of patients without any travel history.
News Source Sentinel Assam