9% of antigen tests in Assam found to be positive: Govt
GUWAHATI: Around 9.4% of the people tested using rapid antigen kits in Assam were found to be Covid-19 positive, according to the data by the Assam government. In Kamrup (Metropolitan) district, which includes Guwahati, the corresponding number is 13.34%.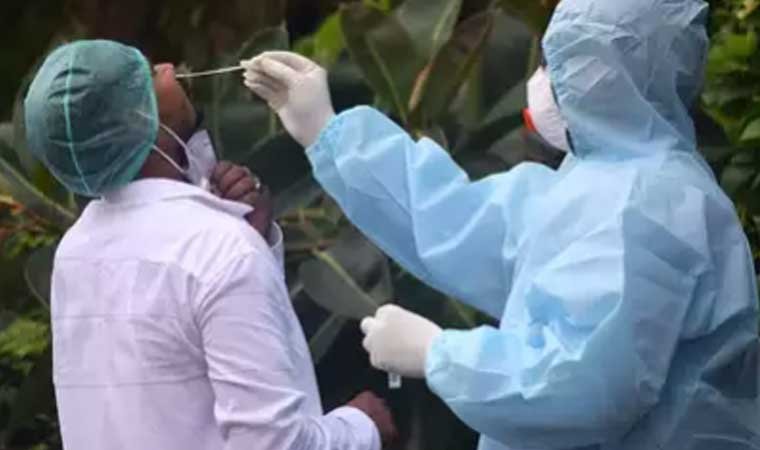 On July 3, Assam had started rapid antigen testing in Guwahati and a total of 73,692 people were tested using the method between July 3 and July 25 across the state. Altogether 6,924 were found positive and 66,768 tested negative.
In Kamrup (Metropolitan) district, 30,140 were tested with the rapid antigen test, with 4,021 turning out to be positive and 26,119 negative.
When asked what the current Covid-19 data implies, Assam chief secretary Kumar Sanjay Krishna said Assam is in a much better situation now. "We have increased our testing facility and on a daily basis new Covid testing facilities or centres have been set up across the state. In terms of testing facilities, Assam is one of the best in the country currently. Hope we flatten the curve very soon," Krishna said.
He also asked people to stay alert, take precautionary steps, remain safe and maintain all Covid-19 protocols.
An ICMR advisory on Rapid Point-of-Care (PoC) antigen detection test states, "A positive test should be considered as a true positive whereas all symptomatic individuals testing negative through the rapid antigen test should be confirmed with a real-time PCR test."
Lakshmanan S, mission director of National Health Mission, Assam, told TOI that "very few" people who exhibited symptoms similar to Covid-19 were re-tested using the gold standard RT-PCR test after they being found negative on the antigen test.
"According to the government rule, only symptomatic people need to go for RT-PCR after they are found negative on the antigen test. A number of symptomatic people underwent an RT-PCR test in Assam but the figure is not readily available for other districts except Kamrup-M. In Kamrup-M district, initially very few people who tested negative on the antigen test went on to test positive after undergoing an RT-PCR. Later on, this number increased to 20-21% but it again fell to 9%," Lakshmanan said.
He also said the rate of positive cases detected on antigen testing varies with time and place. Most cases are found in the containment zones and congested places like jails and hospitals where people stay and work together.
Assam recorded 1,142 fresh Covid-19 cases on Sunday , taking the Assam tally to over 32,228, while the death toll mounted to 79, authorities said. Over 23,055 people have recovered from the diseases and currently Assam 9091 active Covid-19 cases till Sunday evening.
News Source The Times of India