'Assam has 7th highest number of active Covid cases in country'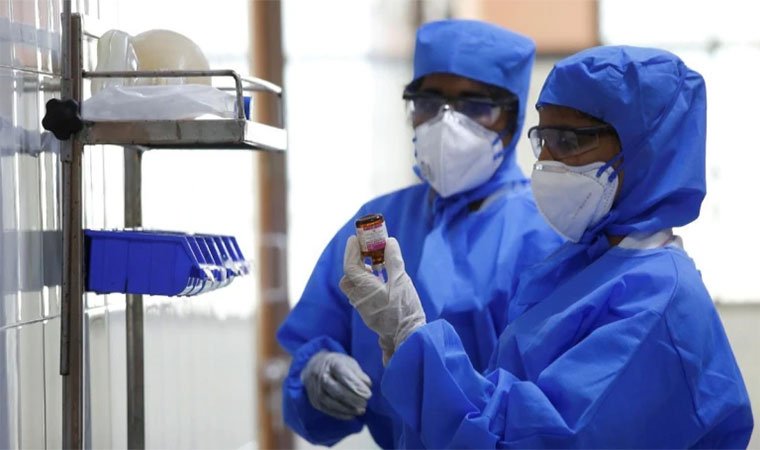 GUWAHATI: Assam has the seventh highest number of active Covid-19 cases in the country, according to a statement from the ministry of health and family welfare based on cumulative figures of all states till Sunday. While Assam's active cases till Sunday stood at 28,273, its cumulative total of confirmed cases since the first reporting on March 31 has reached 1,25,459, which in terms of percentage to population is just 0.4%.
On the other hand, with the exception of Tripura, which is placed at 22nd position in the list of active cases, all other remaining NE states are among the bottom 10 states and UTs in this list. In terms of deaths, Assam has the highest toll in the region with 360 fatalities till Sunday, while Mizoram has zero causalities so far.
According to the health ministry's statement, India's total recovered cases have crossed 32.5 lakh, with 69,564 patients being discharged in the last 24 hours, which has resulted in the recovery rate touching 77.31%.
"Various calibrated and focussed actions undertaken within the umbrella strategy of TEST, TRACK and TREAT have enabled early identification of cases through aggressive and wide scale testing. Better ambulance service and seamless point-to-point management of patients to facilitate their timely hospitalisation before their health deteriorates has led to a high number of Covid-19 patients recovering and being discharged from the hospitals," the statement said.
Case fatality rate after decline stands at 1.70%
It added, "This has also resulted in the declining Case Fatality Rate, which stands at a new low of 1.70% today. Supervised isolation in homes and facility settings, following effective Standard of Care protocol, has hugely aided recovery of mild and moderate cases."
Five states have contributed 60% of total cases in the country with Maharashtra at the top with 21.6%, followed by Andhra Pradesh (11.8%), Tamil Nadu (11.0%), Karnataka (9.5%) and Uttar Pradesh at 6.3%, the ministry stated.
These five states also contributed 62% of total active cases. While Maharashtra contributed 26.76% of the active cases in the country, Andhra Pradesh with 11.30% is second followed by Karnataka (11.25%), Uttar Pradesh (6.98%) and Tamil Nadu (5.83%).
News Source Times of India