Assam Police constable Puni Mech Paul succumbs to death due to COVID-19 infection
With the death of the Dibrugarh Police constable, the Assam Police has so far reported at least 3 covid-19 deaths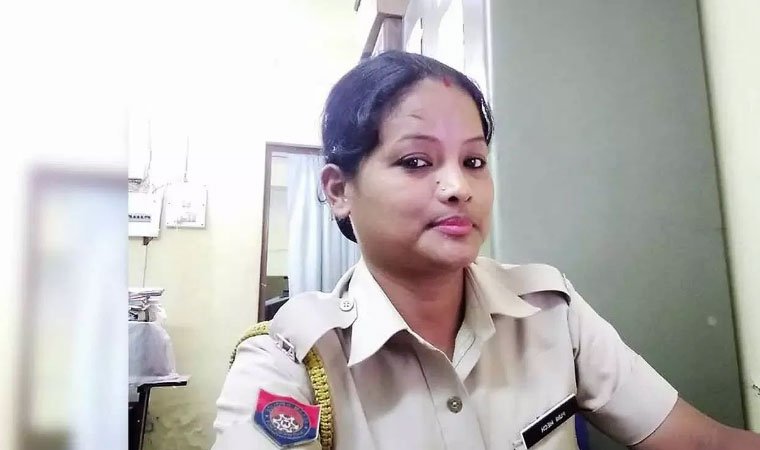 Guwahati: Another Assam Police personnel, Puni Mech Paul, has succumbed to death after being infected with the dreaded COVID-19 virus on Wednesday, July 23, police confirmed.
Mech, a woman police constable from Namrup, was reportedly suffering from kidney problems and was admitted to the Assam Medical College and Hospital (AMCH) on July 19 last.
"She was working in the Namrup Police Station when she suddenly fell sick. As she was suffering from kidney ailments for a long time, she was rushed to the AMCH for treatment. She died at the hospital after she went into coma. According to official reports, she died of COVID-19 and co-morbid conditions. The corpse has been shifted to her native town Namrup where the cremation will take place. The police force of Dibrugarh will pay its last respects to the departed soul on Friday", Sreejith T, the SP of Dibrugarh, told The Sentinel Digital.
Meanwhile, the death of the COVID-19 positive Assam police constable who is survived by her husband and a 9-year-old child is being mourned by the police fraternity of Dibrugarh. "With heavy hearts we announce the demise of #coronawarrior, WPC Puni Mech Paul posted at Namrup Police Station. She was already fighting with kidney ailments and admitted at AMCH on 19 July. She was found to be COVID+ and succumbed to the illness yesterday. We stand in solidarity with her family and pray for the departed soul", read a tweet sent out from the handle of the Dibrugarh police.
Mech is one among many COVID warriors in India who have succumbed to death following an infection from the virus. Earlier, Rajesh Narzary, an Assam Police personnel of 'Naik' rank, who was admitted at the Guwahati Medical College and Hospital (GMCH) since April 7 due to COVID-19 related ailments, finally succumbed to death on Monday (July 20) to his illness.
News Source Sentinel Assam