Children won't be separated from parents excluded in NRC: Govt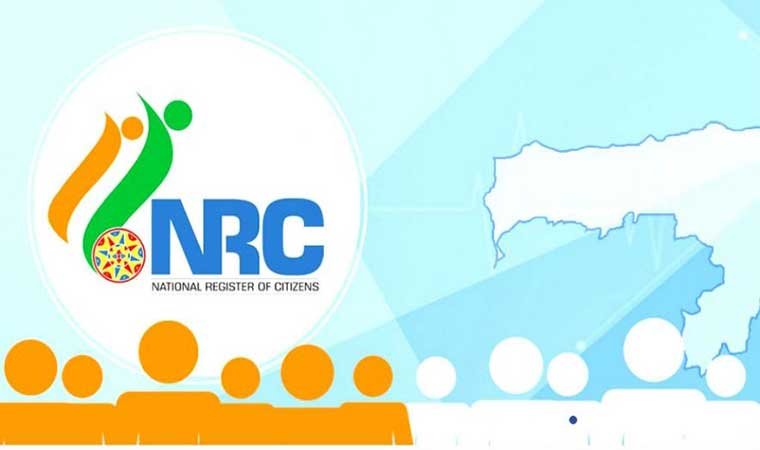 NEW DELHI, Feb 11 – Children included in the National Register of Citizens (NRC) for Assam will not be separated from their parents who have been excluded from the list, and sent to detention centres in Assam pending decision of their application, Minister of State for Home Affairs Nityanand Rai said in Lok Sabha on Tuesday.
The minister said a separate list of exclusion of children has not been published. "No identity cards to the people included in the NRC in Assam have been issued," Rai added.
The Attorney General of India stated on January 6 this year before the Supreme Court that the children included in the NRC, Assam will not be separated from their parents and sent to detention centres pending decision of their application.
The approved SOP (standard operating procedures) for disposal of claims and objections had specific provision for such children, who were left out from the draft NRC while their parents had been included. While hearing various applications related to the matter on January 6, the Supreme Court has directed the Union of India to file a reply. The next date of hearing is not fixed.
The Citizenship (Amendment) Act, 2019 came into force on January 10 this year. Foreigners covered by this amendment law can submit applications for grant of citizenship after appropriate rules are notified by the Central government.
The CAA aims to facilitate grant of citizenship to migrants belonging to Hindu, Sikh, Buddhist, Jain, Parsi and Christian communities from Afghanistan, Pakistan and Bangladesh who have entered India on or before December 31, 2014 and who have been exempted from the penal provisions of the Foreigners Act, 1946 and the Passport (Entry into India) Act, 1920 and the rules made thereunder, the minister said.
In reply to a separate question, the minister said on the direction of the Supreme Court, the hard copies of the supplementary list of inclusions and online family-wise list of exclusions have been published on August 31, 2019. A total of 3, 11, 21,004 number of persons are found eligible for inclusion in the NRC leaving out 19,06,657 number of persons.
Any person not satisfied with the decisions for inclusion of name may prefer appeal before the designated tribunal constituted under the Foreigners (Tribunals) Order, 1964.
The approved cost of the scheme to update the NRC, 1951 in Assam is Rs 1,602.66 crore, out of which Rs 1,348.13 crore has been released to the Government of Assam till date.
News Source Assam Tribune