Covid-19: Assam health department wants total lockdown in 7 Guwahati wards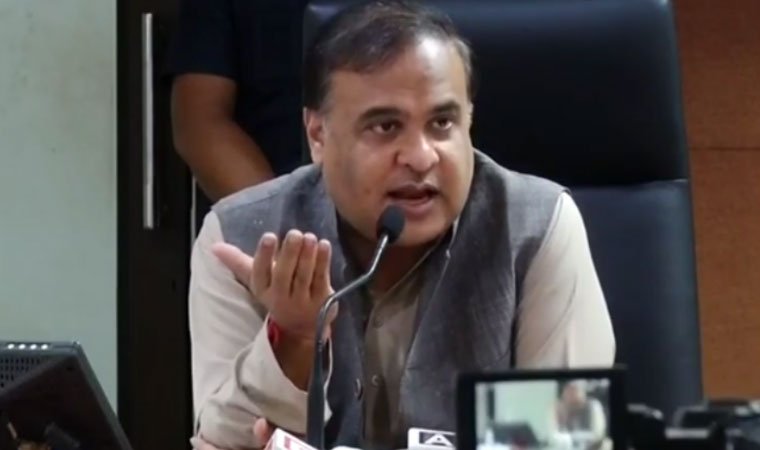 GUWAHATI: The Assam health department has recommended complete lockdown in at least seven municipality ward areas of Guwahati, where over 100 people without any travel history have tested positive for Covid-19 in the last two days, from Tuesday evening to break the chain and avoid a community transmission.
"The health department has recommended the administration of Kamrup (Metro) district, which encompasses Guwahati city, to impose complete lockdown in the municipality wards where the situation is found to be worsening," Assam health minister Himanta Biswa Sarma said.
The seven wards are spread over the Fancybazar area, the commercial hub of the NE region, Pandu, Maligaon, Machkhowa, Dhirenpara, Fatasil Ambari and Lakhora. "These areas are our points of concern," Sarma said.
I take pride in sharing a BIG accomplishment of my team in Health Department and @nhm_assam ~ Assam has reached a record 3 lakh #COVID19 testing. Out testing count stands at 301557 on June 22.

We value your help and support to our dedicated personnel.#AssamCares pic.twitter.com/g963DOu5lT

— Himanta Biswa Sarma (@himantabiswa) June 22, 2020
"Our complete focus is on Guwahati now. The situation in Guwahati does not give us a good indication. If we are not cautious and strict with preventive measures, the situation will deteriorate in the next 7 to 10 days. We have to contain the situation anyhow and the period till August 31 is crucial," he added.
The state health department has launched a targeted community surveillance programme in godowns, truck parking areas and highway dhabas from June 17 to collect at least 50,000 samples to see if the virus has gone into community transmission after large number of cases were traced to godowns frequented by truckers from outside the region. The health department also invited citizens to voluntarily visit 12 testing centres set up for free test if they want to.
"All these positive cases, without travel or contact history in the city in the last two days, came from people who had voluntarily come to our 12 sample collection centers in the city. If they had not come, these cases would have remained hidden in the community," Sarma said.
He added, "We are now increasing the number of such sample collection centres to 31, one in each municipality ward."
Anticipating a rise in the number of such positive cases from voluntary tests in the city, the department has decided to convert the quarantine centres in the city to Covid care centres.
Assam has reached a milestone, completed 3 lakh tests: Himanta
The minister said, "The number of people coming from other states are diminishing and by the first week of July, the pressure on these quarantine centres will decrease significantly."
He further added, "We fear there will be more cases in Guwahati and so the quarantine centres will be converted into Covid care centres where all non-symptomatic positive cases will be treated. The symptomatic ones will be treated in hospitals."
Sarma said the highest single-day spike of 331 was on Sunday. "This is because we tested 15,000 samples in the day. In Guwahati, there were 181 cases but 37 of them have travel history and 36 were from containment zones and four from medical colleges," he added.
Sarma, announcing a milestone in the number of tests, tweeted, "I take pride in sharing a BIG accomplishment of my team in Health Department and @nhm_assam ~ Assam has reached a record 3 lakh #COVID19 testing. Out testing count stands at 3,01,557 on June 22."
News Source India Times