Nagaland kickstarts 10-day-long Hornbill Festival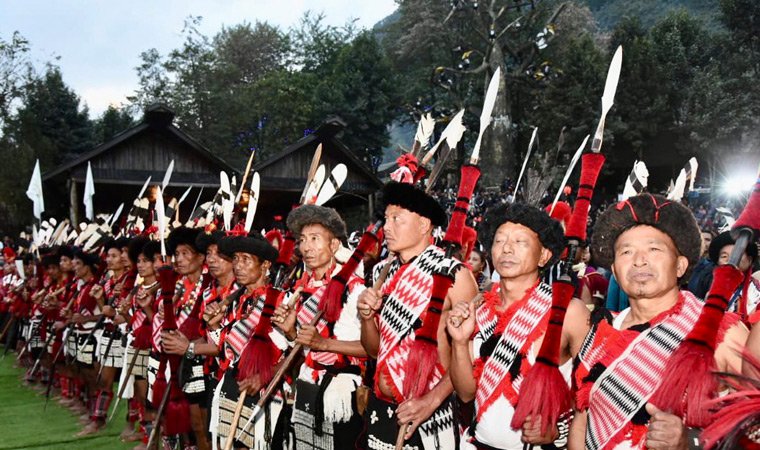 The 10-day-long Hornbill Festival of Nagaland got off to a colourful start on Thursday evening amid the beating of the Naga traditional gong by Vice President Jagdeep Dhankhar.
This year's edition of the annual tourism promotional event of the Nagaland government is held at the picturesque Naga Heritage village, Kisama, some 12 kilometres from the state capital Kohima.
All the tribes of Nagaland take part in the festival, named after the hornbill bird which is present in their folklore. People can enjoy Naga food, songs, dances and customs during the festival.
Addressing the gathering of domestic and foreign tourists, Dhankhar said he was thrilled and excited by the energy of Naga cultural troupes.
"It is a great day in my life, and I will never forget it," he said.
Hon'ble Vice President, Shri Jagdeep Dhankhar unveiled the plaque of the 23rd edition of Hornbill Festival 2022 at Naga Heritage Village in Kisama, Nagaland today. #HornbillFestival pic.twitter.com/LJHjMyjljI

— Vice President of India (@VPSecretariat) December 1, 2022