Rapid antigen tests have begun across Assam to trace COVID-19: Himanta Biswa Sarma
Assam procured two lakhs rapid antigen test kits after a huge spike in COVID-19 infections was recorded in Guwahati, Himanta Biswa Sarma had said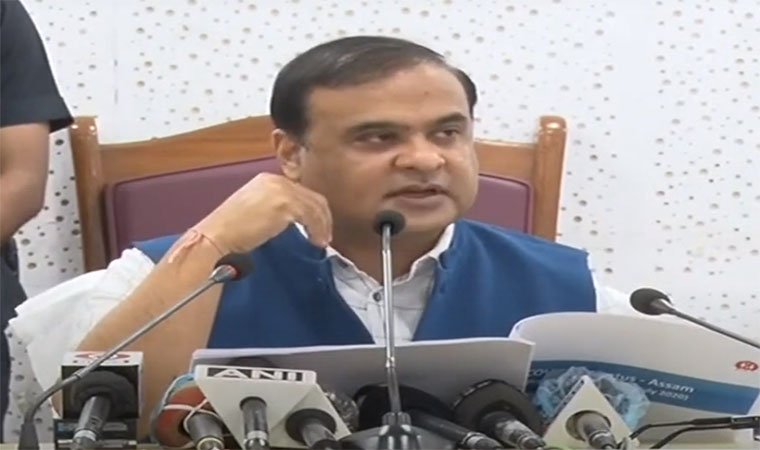 Guwahati: Assam finance and health minister Himanta Biswa Sarma today said that rapid antigen tests are now being conducted across the state in a bid to keep a check on the number of COVID-19 infections.
"We have been conducting rapid antigen tests in Guwahati. From today onwards, we will be conducting rapid antigen tests across all of Assam. We will test a sample using the rapid antigen method. If the test result comes negative, we will test the sample using the RT-PCR method. However, if the result comes out positive, we will treat the case as a confirmed positive", said Sarma.
Sarma said that 12,218 COVID-19 cases in a month. "From June 15 to July 1 we have registered 12,218 COVID-19 cases in a month. The doubling rate has reached 12 days", Sarma said.
He also announced that 3 more labs will be inaugurated to boost testing capabilities: one at the B. Barooah Cancer Hospital, one near the Cancer Hospital of the GMCH and one at the Sonapur Civil Hospital.
He also announced that two labs are in the works at the Jorhat Medical College and the Barpeta Medical College. Himanta Biswa Sarma said that the number of RT-PCR tests will soon reach 19. "Today, we will be able to conduct 6 lakh tests", the health Minister further informed.
The health minister also said that Assam has been able to conduct 17,800 tests per million. "Only 3 states – Delhi, Andhra Pradesh, and Tamil Nadu – have been able to supersede us in this regard", Sarma announced.
Sarma also announced that 48 patients have succumbed to death and the mortality rate is .24%. The newer deaths are being ascertained by the Death Audit Board.
News Source Sentinel Assam