Sonu Sood sends 180 Assam residents home by plane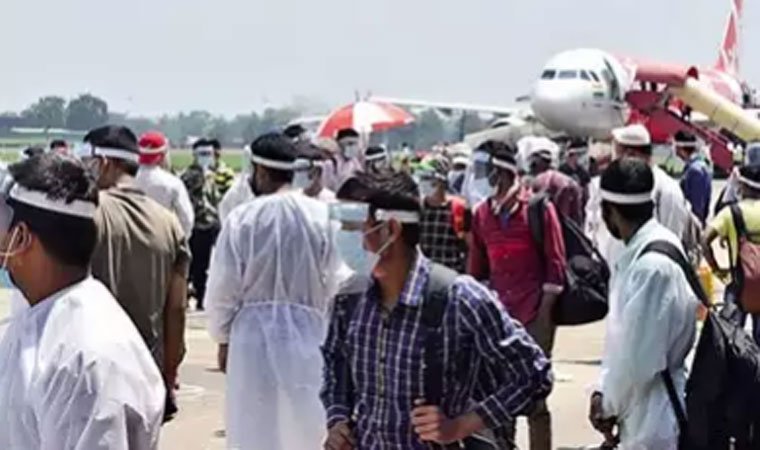 SILCHAR: Dabang-fame actor Sonu Sood on Tuesday sent home 180 residents of Assam's Barak Valley in an AirAsia flight that landed at the Silchar airport at 12.10 pm on Tuesday. The plane flew back to Mumbai after the disembarking of the passengers.
Sood, who is in the news for funding air travel of stranded migrants from Odisha, Bihar and UP, was approached by a group of 70 people from the Barak Valley who were staying near a bridge adjacent to the Lokmanya Tilak Terminus in Mumbai since the lockdown was imposed. From them, he came to know that there were many others from the Valley stranded in the city.
Moved by their plight, Sood contacted AirAsia authorities and arranged the flight. But since AirAsia doesn't fly to Silchar and has no team there, SpiceJet and Air India staff helped out with the flight landing formalities.
In an interaction with this correspondent over the phone on Tuesday afternoon, Sonu said he had helped the people purely out of love. He also expressed his wish to visit Assam someday.
Upon their arrival, the passengers were segregated at the airport as per their native places, a source said. He added that swab samples of those who are from Silchar were taken at the airport itself and passengers of Hailakandi and Karimganj districts were sent to their respective districts where their samples will be collected.
The passengers expressed their gratitude to Sood for helping them in these troubled times, a source in the airport said.
News Source The Times of India