Thousands march in Arunachal against 'null & void' demand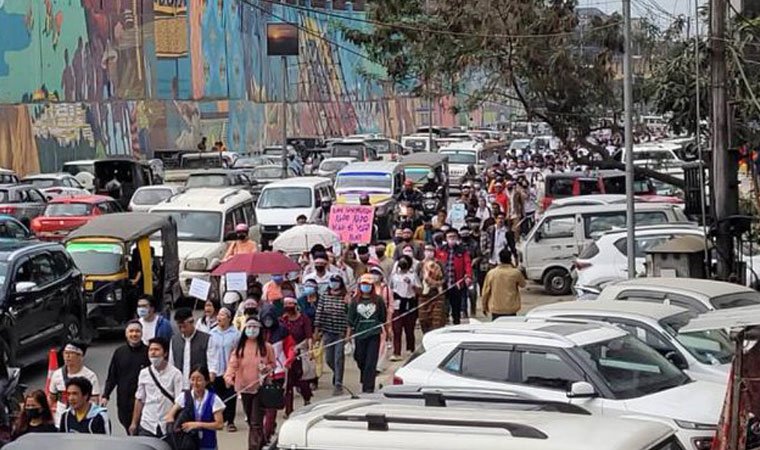 Thousands of people, mostly relatives and parents of affected officers, took out a peaceful march here on Tuesday against the state government's decision to recommend to the Arunachal Pradesh Public Service Commission (APPSC) to take a decision on declaring 'null and void' all exams conducted by the APPSC since 2014.
The march was organised by the Parents Joint Committee against Null & Void (PJCNV), demanding rolling back of the government's recommendation. The committee urged the government to initiate fair and speedy investigation into the APPSC cash-for-job scam and ensure that no innocent is punished.