Tons of bootleg alcohol seized in Istanbul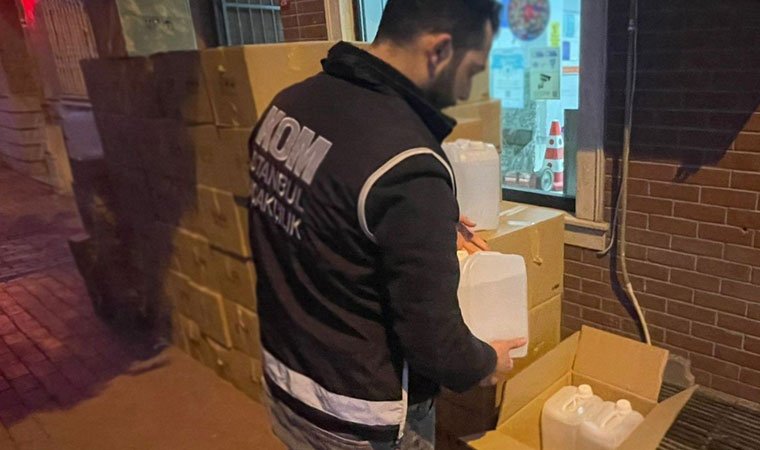 Istanbul Police Department and Anti-Smuggling Crimes Branch launched an operation against bootleg alcohol after a lengthy investigation and reports carried out in a warehouse in Bakırköy.
The teams were informed that illegal alcohol was produced in a warehouse in the district. It was determined that the suspects made methyl alcohol under the name of a disinfectant and surface cleaner company. This liquor was sent to people in different cities with 5-liter packaging drums via cargo.
A total of 3 tons of illegal alcohol with a market value of TL 350,000 ($18,500) was seized, and two suspects were detained in an operation organized by the teams. Judicial proceedings have been initiated against the arrested suspects.