6 dead, 3 injured in traffic accident in Istanbul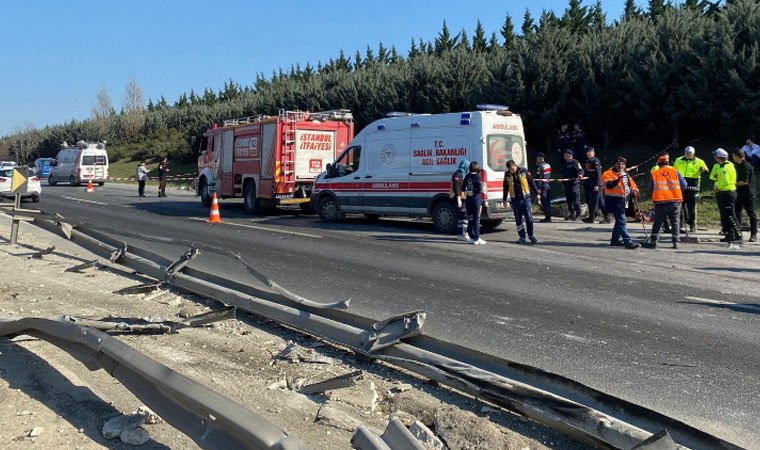 At least six people were killed and three others injured in a traffic accident on the TEM Highway located in the Silivri district of Istanbul on Monday afternoon, the Istanbul Governorship reported.
According to preliminary information and video footage, a large dump truck traveling at a high speed crashed into the median barrier and crossed into the opposite lanes after its driver lost control of the vehicle. The truck smashed into two cars as it crossed into oncoming traffic, finally colliding with the nearby embankment.