7 people have died and over 83,000 people affected in the Assam flood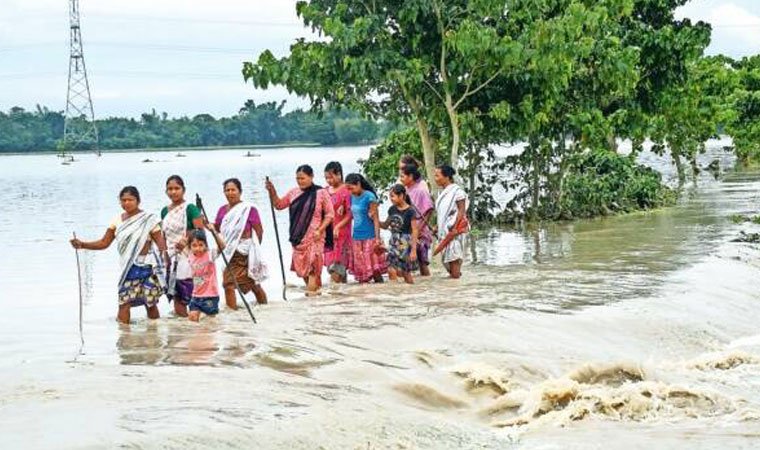 Heavy rains have caused severe flooding, and brought normal life to a standstill in various parts of Assam, besides claiming the lives of seven people.
According to the report, 12 districts have been hit by floods, which includes Bajali, Barpeta, Biswanath, Darrang, Dhemaji, Goalpara, Jorhat, Kamrup, Lakhimpur, Nalbari, Sonitpur, and Tamulpur.
Reportedly, more than 83,000 people are affected in these districts even as the flood situation in other parts of the State has marginally improved.