Assam creates world record for 4.3 mn essays on Ahom general Lachit Barphukan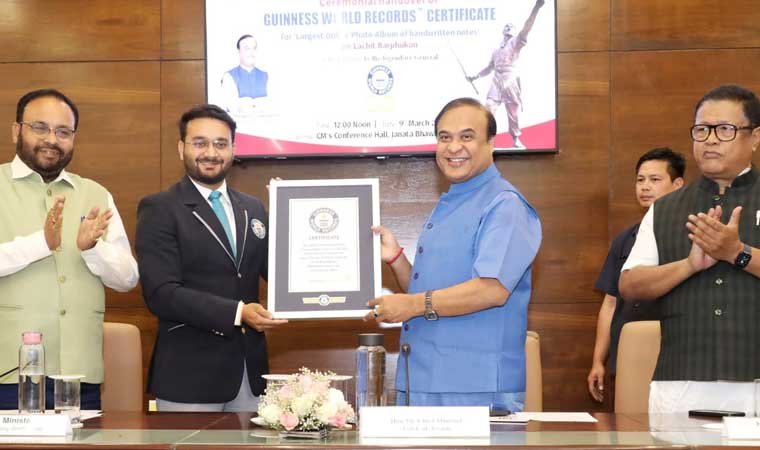 Assam has earned a place in the Guinness World Records for the largest number of handwritten notes submitted for a common purpose during an essay writing to mark the 400th birth anniversary of the legendary Ahom general Lachit Borphukan.
The authorities with the Guinness World Records handed over the certificate to the chief minister of Assam, Himanta Biswa Sarma.
Assam organised a year-long celebration where essays about the leader were also invited. The organisers received a total of 42,94,350 handwritten essays from different parts of the world.
According to the authorities, more than 57 lakh entries came in from different parties, but the Guinness World Records officials only accepted the images of the handwritten essays for the purpose of this record.