Assam Rifles seized heroin worth Rs 13.3 cr and held 2 Myanmar nationals in Mizoram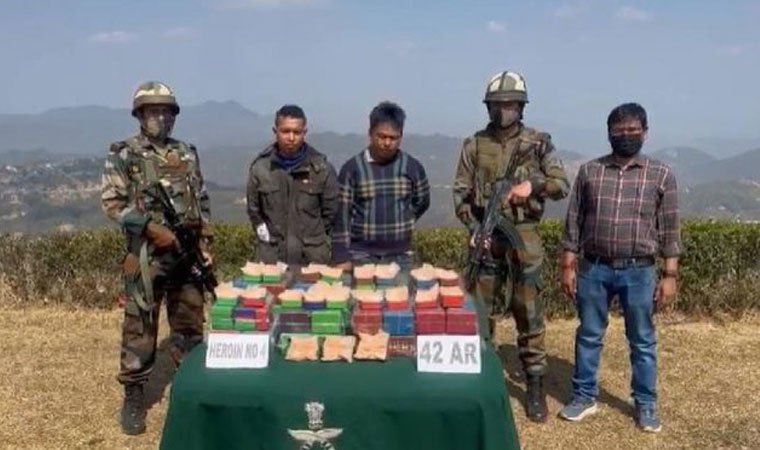 Acting on specific information, troopers of Assam Rifles and Custom officials seized over 2. 6 grams of heroin worth Rs 13.3 crore in east Mizoram's Champhai town near the Myanmar border on Sunday, an official of Assam Rifles said.
Two Myanmar nationals were apprehended for possessing the contraband, the official said.
"The seized heroin was concealed in 200 soap cases," she said.
The accused and seized contraband were handed over to Customs preventive force in Champhai on Sunday for further legal proceedings, she added.