Brahmaputra causes Fresh erosion hits Dibrugarh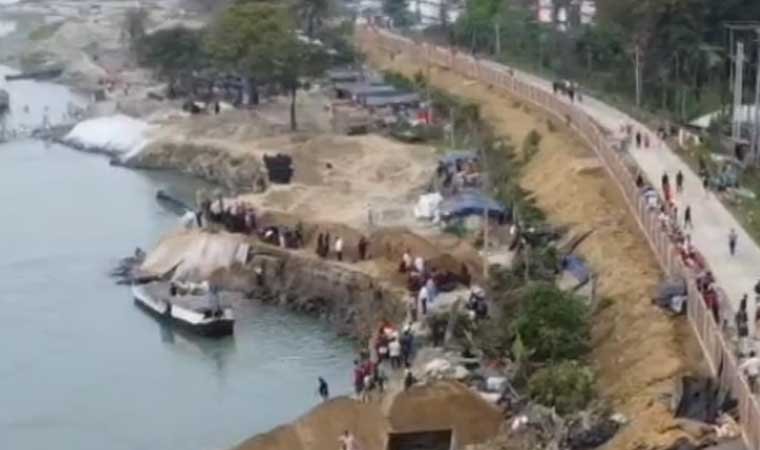 Fresh erosion caused by the Brahmaputra was witnessed in the Koilaghat area of Dibrugarh on Saturday amid the ongoing work being carried out by the water resources department to prevent the disaster.
The officials said the erosion took place on a new stretch along the river bank, nearly 50 metres downstream, where the area was hit just a week ago.
Considering the emergency situation, Pegu also ordered officials to shift the local residents living along the banks near the Dibrugarh Town Protection (DTP) dyke to a safer location.