Congress leader Rahul Gandhi meets victims of violence in Manipur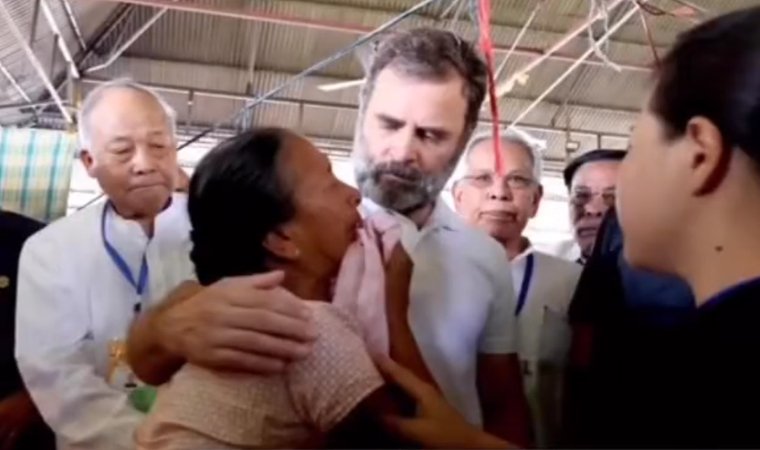 Congress leader visited relief camps in Moirang town and met displaced families, the party said.
Mr Gandhi, who is on a two-day trip to the state, also visited a relief camp in Churachandpur district on Thursday.
He travelled there by helicopter after his convoy was stopped by the police, who cited security concerns.