Sporadic Violence In Sugnu After Suspected Militants Torch 200 Houses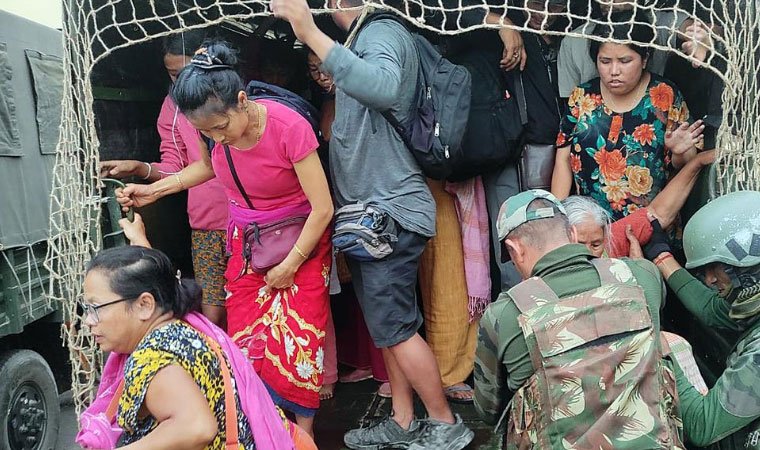 Over 200 houses, including that of Kangujam Ranjit, Congress MLA from Sugnu Assembly, were set on fire by suspected militants at Serou in Kakching district on Friday night. Locals have reported constant gunfire, bomb attacks, and even snipers since Friday.
Home Minister Amit Shah had yesterday appealed to all communities to remove the road blockage, especially on the to lift the blockades at the Imphal-Dimapur National Highway-2, to ensure the supply of essential items.