Thousands attend anti-LGBTQ rally in Istanbul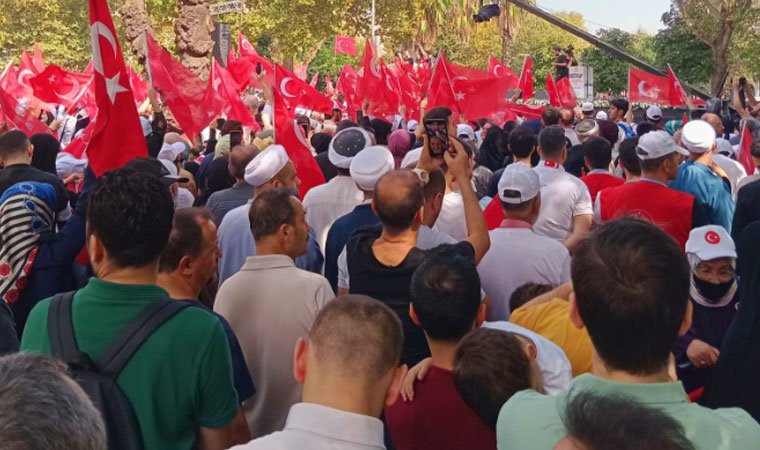 A conservative anti-LGBTQ group marches in Istanbul to defend what they describe as traditional family values in the largest demonstration of its kind in Turkey.
Several thousand people join the "The Big Family Gathering" to demand that LGBTQ associations be shuttered and their activities banned.
Kursat Mican, a speaker for the organizers, says they gathered more than 150,000 signatures to demand a new law from Turkey's parliament that would ban LGBTQ propaganda, which they say pervades Netflix, social media, arts, and sports.
The group holds banners that read: "Protecting the family is a national security issue."
Large anti-LGBT parade in Istanbul. I think first ever large gathering.

They demand a ban on "LGBT propaganda" on every platform, closure of LGBT associations, a ban on their public activities, and to criminalise LGBT per the leaflet by the organisers

— Ragıp Soylu (@ragipsoylu) September 18, 2022