Water level in Istanbul's dams gradually decreasing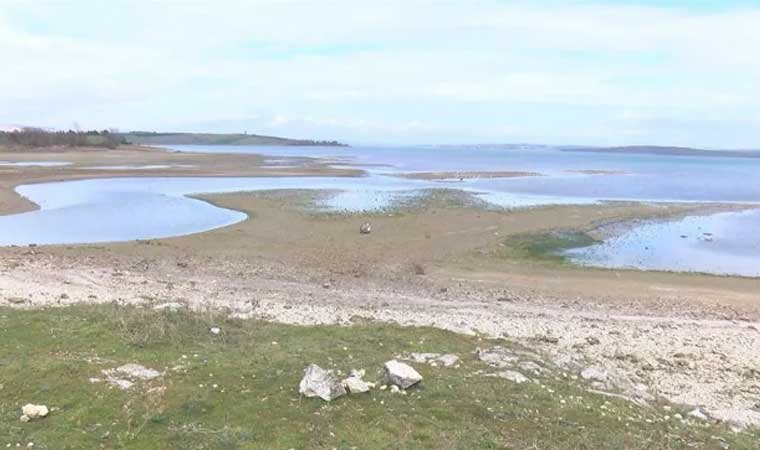 With the drought caused by the lack of rainfall aggravating, the water levels of dams in Istanbul have dropped visibly, raising concerns.
The water level at Büyükçekmece Dam Lake was recorded at 30.94 percent as of March 9.
According to the data shared by Istanbul Water and Sewage Administration (İSKİ) on its official website, the water level in Büyükçekmece Lake was measured as 94.45 percent in the same period last year.
It was seen that islets were formed at some points of the lake, while plastic water bottles, car tires, shoes, seats and boat parts began to appear as the water receded.