Flood situation in Assam improves; death toll now at 2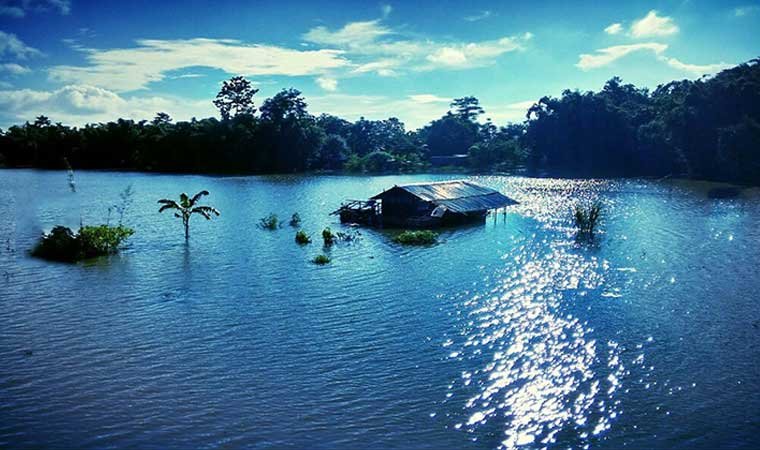 The flood situation in Assam improved slightly but claimed the life of a second person within a duration of 24 hours.
Officials of the Assam State Disaster Management Authority (ASDMA) said a man died in Nalbari district's Ghograpar on Friday. Another person was killed in the adjoining Baksa on Thursday.
The number of affected people also reduced from 4,95,799 to 4,88,525 but the overall situation remains grim because of the threat of water-borne diseases.