Massive rally held to demand NRC in Manipur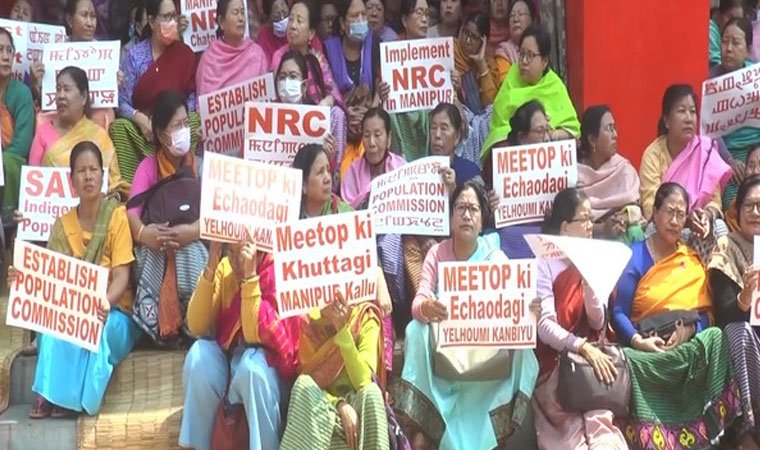 Over thousands of women from three Ima Keithels (all-women-run markets), members of the six student bodies carried out a rally from Khwairamband Keithel towards the chief minister's secretariat demanding implementation of the National Register of Citizens (NRC) in Manipur. Various civil society organizations, particularly student bodies, have been demanding the implementation of NRC in the state in the backdrop of an unchecked surge in the population of illegal immigrants in the state.
Furthering the demand, six student bodies – AMSU, MSF, DESAM, KSA, SUK and AIM – held a demonstration in Imphal's Khwairamband Keithel, the business hub in the heart of the capital city.