Nearly 5 Lakh affected, 1 dead as Assam flood situation worsens, 14,000 in relief camps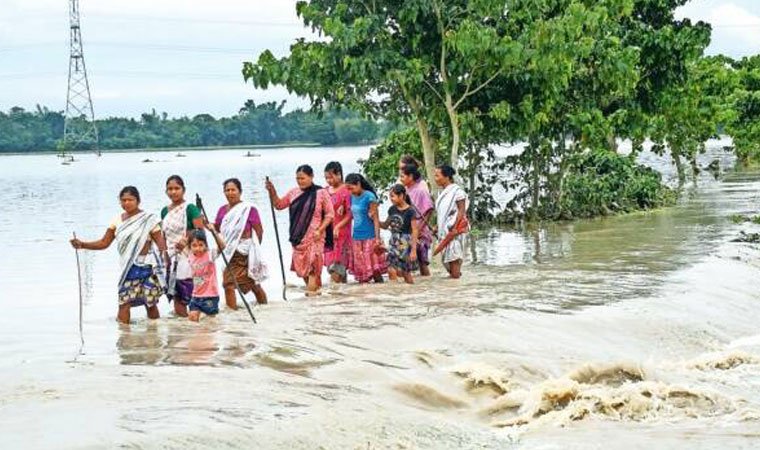 More than 14,000 people in Assam are currently taking shelter in relief camps across the state with a sudden escalation in the flood situation over the past two days. On Thursday, the state recorded its first flood-related death this year, in Tamulpur district.
The number of people affected rapidly rose to 1,19,830 by Wednesday evening and 4,95,799 by Thursday evening.
Assam State Disaster Management Authority CEO Gyanendra Dev Tripathi said 14,035 people are living in 83 relief camps across 11 districts. As many as 22 out of the state's 31 districts are hit by floods.