Rani Mukerji trip Assam to seeks blessings at Kamakhya Temple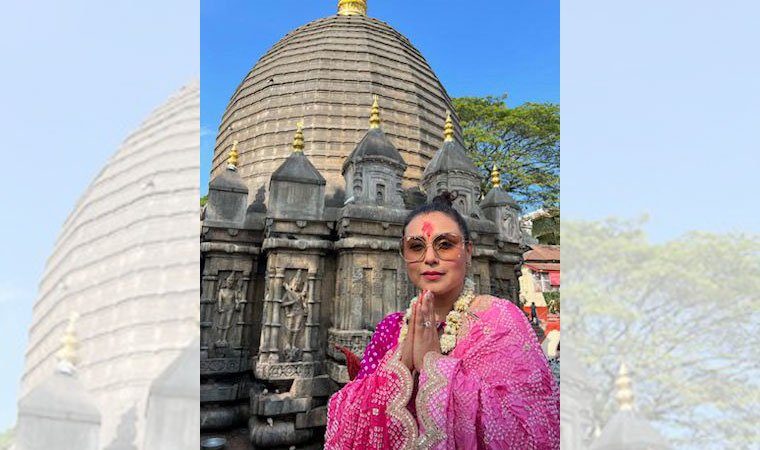 On the occasion of her 45th birthday, actress Rani Mukerji visited the iconic Kamakhya Temple in Assam.
The actor was spotted leaving Mumbai from Kalina airport on Tuesday morning. For her spiritual trip, Rani wore a pink Indian suit with light sunglasses. The actor was accompanied by heavy security on her outing to Assam.