A portion of the newly-opened Meghalaya football stadium collapses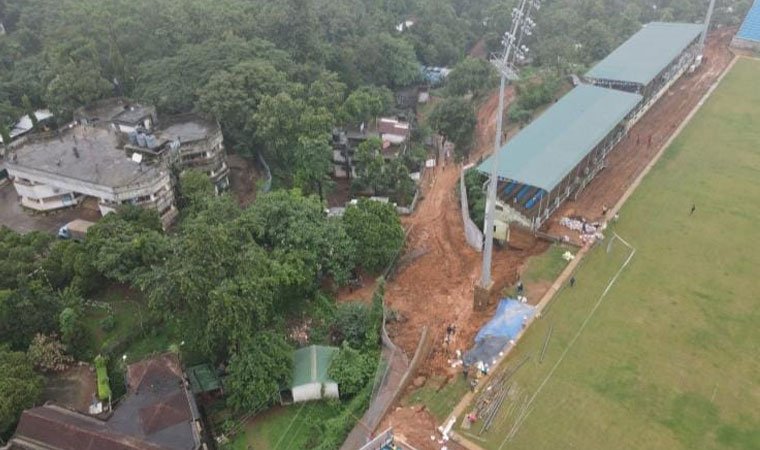 A portion of the iconic P A Sangma Football Stadium in Meghalaya's Tura has collapsed, which was inaugurated by Chief Minister Conrad K Sangma in December last year.
The officials informed that the stadium was a part of the PA Sangma Sports Complex which is being built by the government at a cost of Rs 127 crore.
Fortunately, no casualties has been reported in the incident that took place on Thursday.
The reasons for the collapse of part of the retaining wall are being inquired into.