Mukroh people seek peaceful resolution to Assam-Meghalaya boundary dispute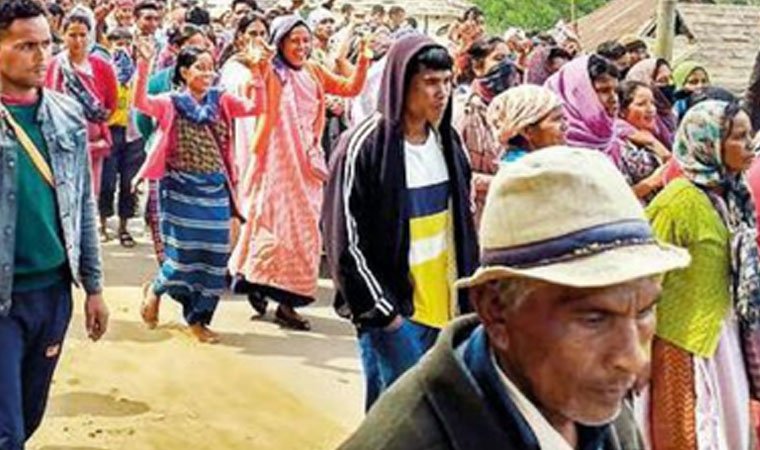 An outward calm prevails in Mukroh village along the disputed Assam-Meghalaya inter-state boundary, with residents engaging in dance and merrymaking in election rallies as parties try to woo them ahead of the February 27 assembly polls.
B Lamare, an elderly woman from the village, said she wished the new government would resolve the dispute.
"Mukroh was never a part of Assam. We do not accept such claims of anyone. Those forming the new government should ensure there is no more bloodshed," she said.
Like Lamare, most residents maintained that Mukroh is a part of Meghalaya and wished that the issue was resolved at the earliest, and that such violent incidents are never repeated. Political parties campaigning in the area also said resolving the vexed border dispute with Assam was their top agenda in the elections.