Over 2,000 people died in the earthquake in Morocco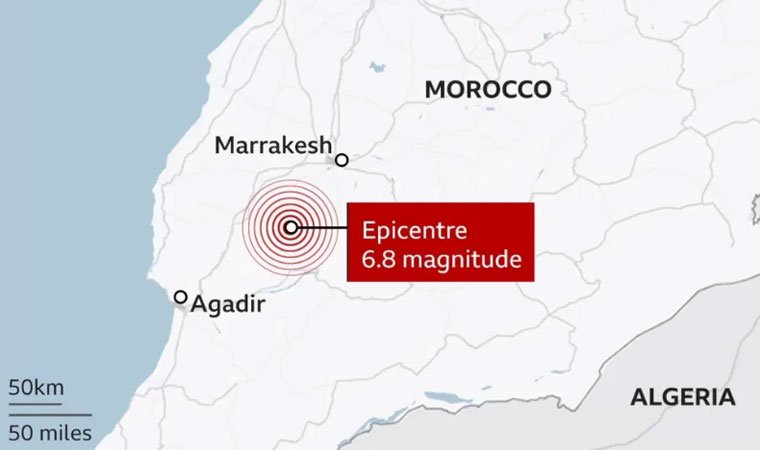 The 6.8-magnitude earthquake shook Morocco's High Atlas mountain range shortly after 11 p.m. local time on Friday (6 p.m. ET) at the relatively shallow depth of 18.5 kilometers (11.4 miles), the United States Geological Survey (USGS) said. The epicenter was located about 72 kilometers (44.7 miles) southwest of Marrakech, a city of some 840,000 people and a popular tourist destination.
After the deadliest earthquake to hit the nation in decades left more than 2,000 people dead, Morocco launched a desperate search for survivors on Saturday.