First tea stall run by transgenders open in Guwahati railway station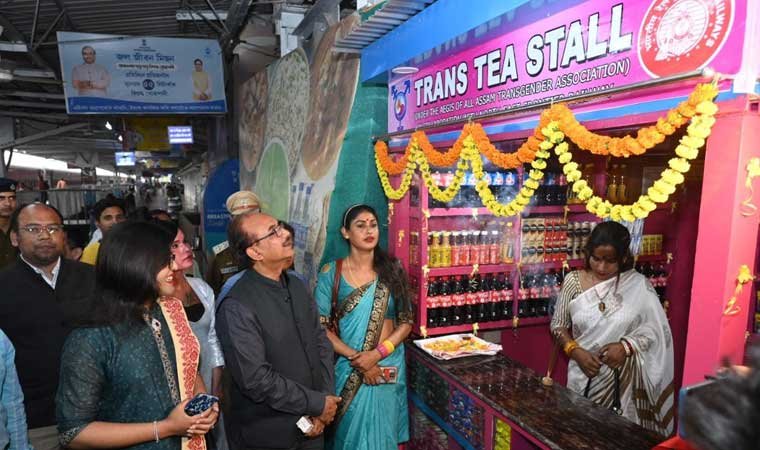 Railways have opened the first tea stall run by transgenders in railway station in Guwahati.
The tea stall run by transgender persons was opened by Northeast Frontier Railway (NFR) in collaboration with All Assam Transgender Association on Friday.
Inaugurating the all-trans tea stall, General Manager of NFR, Anshul Gupta said this was first such initiative by Indian Railways and is aimed at empowerment of the transgender community by providing them livelihood means. "This is the first such initiative by any central government organization and we will take more such steps for empowerment of the transgender population," Gupta said.
For the very first time in Indian Railways, a Tea Stall has been opened at Guwahati Rly Stn Platform 1 which will be managed only by transgenders. A testament to the clarion call of 'Sabka Sath Sabka Vikas', this stall will be a pillar for empowerment of the transgender community pic.twitter.com/GmtAYBz5ZO

— Northeast Frontier Railway (@RailNf) March 10, 2023